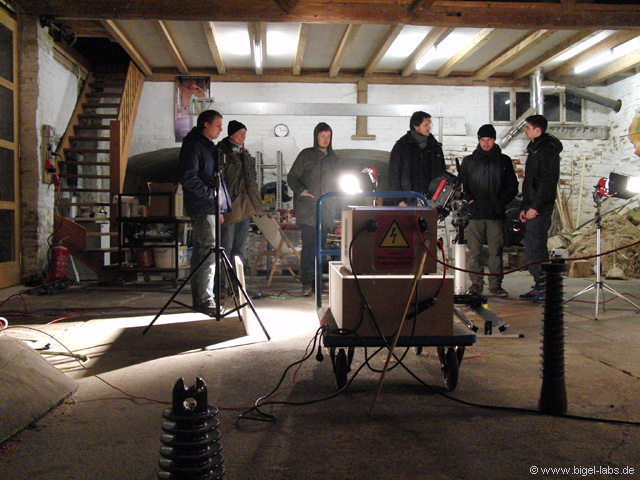 Hennig Pulß, a friend originally studied Physics together with me at the LMU became a student at the Hochschule für Film und Fernsehen HFF in Munich afterwards. He asked me for producing a special black and white film together.
The project was a great experience for all involved peoples in the team.

EIN EXPERIMENTIERFILM von Henning Pulß (12 min) is a great film about high voltage experiments combined with piano music, philosophical talk and impressive images of different disciplines.
In the beginning the experiments are prepared. While the movie the required utensils are complemented step by step. In the end a piano was integrated in the experimental setup.
The interaction of the different components in a well aligned rythm creats a special ambience where the two experimenters (Henning Pulß and Max Bigelmayr) work together.
In the last sequence the final chord of the piano played Boogie Woogie is fortified with a large bang combined with flying sparks throw the experimental hall.






Due to legal reasons the movie may not be presented here online.